For the last several years, my mornings have consisted of the following: An alarm, a yawn, a glance to the right to see if one of my space-imposing sons made their way into our bed during the night , a prayer (sometimes simply of praise that my bed is devoid of children), and finally grabbing my phone to tune in to the nationally syndicated hip-hop morning show, The Breakfast Club on New York's Power 105.1FM. Living in Texas, the blessing of the iHeartRadio app keeps me plugged into my favorite radio personalities, something I haven't had since my childhood when I would wake up to Skip Murphy and Company on Dallas' K104.
As a lover of hip-hop and hip-hop culture, and an advocate for youth and young adults as an inner city pastor, The Breakfast Club has been my go-to source for all things hip-hop. From the spins of DJ Envy's People's Choice Mix to Angela Yee's Rumor Report, The Breakfast Club keeps me informed about the happenings in the culture, as well as relevant topics that give me conversation points with the youth and college students I serve. Everyone who know me knows ever since I became a pastor, my goal has been to use my love for hip-hop, my theological training, and my love for God and people to empower others to reach their God-given potential. This is probably why my favorite segment of The Breakfast Club is Charlamagne Tha God's Donkey of the Day.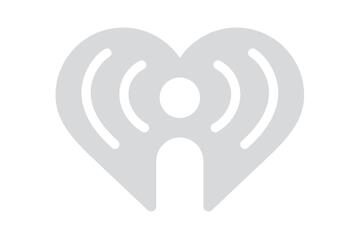 Donkey of the Day is a segment where Charlamagne issues a proverbial donkey to a person, a group, event, or an occurrence that happens in society that operates in an ass-like manner in relation to the rest of society. Sometimes the recipient is deserving because of some ridiculously thoughtless mistake made to land them in jail or cause some type of avoidable harm. Other times a person or group makes a choice that is not only detrimental to themselves but also the greater society. Regardless of the Donkey, and whether they receive the "biggest hee-haw" or the "smooth sounds of the the Hamiltones (the amazingly talented trio of brothers who sing background for soul singer Anthony Hamiliton)", the commentary is filled with thoughtful reasoning guided by Charlamagne's healthy balance of righteousness and ratchetness.
So with this respect for Charlamagne, like millions of others, I was waiting with great anticipation of his first book, Black Privilege: Opportunity Comes to Those Who Create It. I pre-ordered the audiobook, and with excitement of the first day of school,  awoke early April 18th to click my Audible app to discover it had been uploaded. I then discovered that he would be speaking at Paul Quinn College, the great Historically Black College and University (HBCU) in my hometown of Dallas, and my schedule would permit me to be in the area, so my urgency to complete the book compelled me to plow through it relatively quickly. I made it to Dallas, scooped up my younger brother, and we darted to campus.
As anticipated, the student union where the event was held was packed! Since I hadn't pre-registered for the event, we had to stop by a table set up out front where two women and a young man signed people up to come in. When I told one of the women at the table that I had finished the book as my brother was signing in, surprised, she asked me "Is it a must read?" This was the second time in the short period since the book's released that I was asked this question. The first time was by one of my good friends on Instagram.
"Absolutely!," I exclaimed. She asked me what was my favorite chapter, to which I immediately, and most assuredly, replied, "Put The Weed In the Bag." The expression on the other woman's face revealed that she either didn't read the table of contents, or she thought, "here's another misguided young man consumed with the need to endorse the use of weed!" Either way, I dismissed her glare and proceeded to explain why.
"The chapter talks about the importance of understanding that there is a process to success," I said. "Regardless of a person's pursuits, you can never get to level 10 if you haven't mastered level one." Shocked, but impressed, the inquiring woman declared she would read the book.
It should go without saying, as one should be able to deduce by now, I am inspired by Charlamagne: his honesty, and his approach to engaging culture. As a young pastor, nothing inspires me more than people living authentically and relevantly, while acknowledging God's influence in their lives. His theological framework may be different, his interpretation of the Bible may not be the most accurate, but his faith is evident, and his humility is commendable. It is his humility that inspired my younger brother the most. "Man, I've never met a celebrity," he said. "But this dude was so cool, and signed and took pictures with everyone who wanted one. That's super dope!," he exclaimed.  I'm grateful my brother had this experience, and even more grateful that he now has a book he believes will inspire him toward his personal success.
With all that said, as promised to many, here is my personal assessment of the book:
An absolute MUST READ for anyone, like my brother, struggling with their place and purpose in this world, and needs a tangible, living example from someone relevant enough to give that guidance. Charlarmagne's approach is raw, brash, and uncut, which is an approach most received and desired by this culture, and an embodiment of hip-hop. Hip-hop has infamously spoke truthfully to the culture and powers that be for the edification of its listeners. This book is one of the best LP's put on paper! This generation needs to hear Charlamagne's direct approach, vivid life experiences, and embrace of hip-hop to empower them to be their best selves. Charlamagne is transparent, creating lasting images of his life in Moncks Corner, South Carolina as a youth, his young adult escapades in Charleston and Columbia, South Carolina, Philly, and New York, and the struggle and triumph toward the platforms he currently occupies.
Each chapter or principle is undergirded by his strong commitment to family and solid foundation of his faith in God. There is not one period in his recollection of his life that his does not acknowledge the role faith, the presence or lack thereof of God in his growth and development, and the importance of God in understanding one's black privilege. The title would assume the book is an onslaught of racial epithets and ignorance of race in America. There is nothing further from the truth, and I found his racial outlook refreshing and insightful.
Some preachers, pastors, and overly religious folk, (I use this term loosely to refer to people who dismiss religion as a social construct and regard it as the way of life everyone should live) have a tendency to be passive aggressive, beat around the bush, and often flat-out lie to young people to uphold their status as holy and unaffected by culture. Profanity and other language offends some religious people, which would dissuade them from engaging Charlarmagne critically and honestly. They would not be inspired by some of the life experiences and language used in this book. But guess what? If we (pastors, ministers, religious leaders) want to truly engage youth and young adults in meaningful ways and help them to achieve personal success in the articulation of their personal faith journey, Charlamagne's approach, with some nuance, can definitely assist us.
The most beneficial component of this book is that it is written in plain language. He doesn't use flowery words to describe his life and cuts no corners about the implications of his choices. This will prove to have lasting impact, and encourage readers to revisit the book often. If there are any critiques of the book that must be stated, it is his inability to make the God of his journey transferable to all of his audience. In other words, his views of God reflect an understanding that does not account for the robustness of God to engage humanity in personally unique ways.
In his final chapter Access Your Black Privilege, his encouragement of blackness and the struggle defying elements of that blackness God has given us is slightly devoid of a true historical understanding of the deep rooted scholarship regarding the relationship between God and Blacks. I would encourage him to read Black Power: A Politics of Liberation by Kwame Ture and Charles Hamilton, or God of the Oppressed by James Cone, or Jesus and the Disinherited by Howard Thurman. These great books and others that engage the godliness of our melanin would have given him a stronger case for this principle. Nonetheless, this chapter is my second favorite. There is absolutely nothing wrong with affirming black identity, especially in direct correlation to the Creator. Many blacks in America have been convinced that our skin condition is a curse. White scholars even used biblical passages such as the curse of Ham in Genesis to attribute the plight of the Black race as divinely inferior to whites. Many young blacks will feel affirmed by Charlamagne's encouragement in this chapter.
I grew up in the hood of Dallas, Texas, where our trailers and dirt roads were the run down apartment buildings, project housing, and raggedy pot-hole filled streets. I know how improper selection of "PYP" can leave you drunk under a tree, in jail, or in a grave. It's easy to let the losses of life keep you in your pond, ineffective and numb toward life. This is why Black Privilege is a must read. Because if more kids like my brother and I had the 8 principles from his book, coupled with the stories of his life to drive home their implication for our lives, we would have achieved much more, and created many opportunities for success. To echo the statement he signed in my book at Paul Quinn, Salute on a well written book, salute!